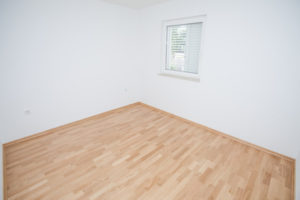 I am often asked by Minneapolis and St Paul duplex sellers who are thinking about putting their property on the market whether it's better to have the building leased, or a vacant unit when it goes up for sale.
The best answer is, it depends. If your property is one an owner occupant may find appealing, know that it is a requirement for FHA insured mortgages that the buyer be able to move in within 60 days of closing. If both your units are leased, you have made it difficult for any owner occupant to consider your duplex; and right now, that's a large percentage of today's duplex buyers.
So should you just leave it vacant? This certainly makes showings easier and gives you a chance to put it in tip top shape. It also provides a new owner with an opportunity to lease it at market rent,. However, if it's a financial burden to you, it isn't necessary.
One option may be to have a tenants or tenants on month to month leases. This may concern residents, as they frequently believe that if the duplex goes up for sale, they won't have time to find a place to live.
Clearly explaining the process to tenants may help alleviate these fears. Most lenders are taking 30-45 days to complete the funding of a loan on a property. Additionally, standard lease language usually requires tenants to receive 60 days notice before being required to move.
Duplex sellers should never agree to give a tenant notice until the day of closing. After all, if you tell a tenant to leave early, and the buyer fails to perform on the purchase, you're left with a vacancy!
Simply explain to your tenants that at minimum, they will have 90 to 100 days or more between the time you accept an offer and having to move — that is, if they are even asked to do so. Any amount of time you're on the market before your property sells will add give them even more time.
And of course, there is always the possibility they won't be asked to move at all and can stay right where they are!