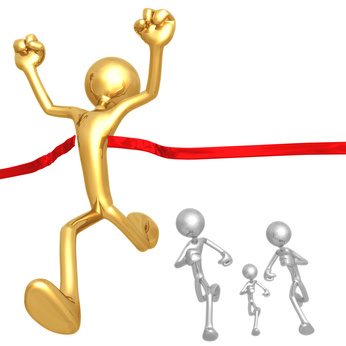 Selling your duplex in the spring is like a track event at the Olympics.
Countless Minneapolis and St Paul duplex, triplex and fourplex sellers heard the market was hot. So over the winter they painted, updated, fixed and maybe even raised rent so they would be ready to sell in April or May.
In fact, they are simply waiting for that first blade of grass to stretch up through the snow, before they take rush onto the market with everyone else.
How can you compete, let alone beat these duplex sellers who spent their winter in training?
Run the race alone. After all, even those of us who are out of shape can win any race if we have enough of a head start, right?
So it's important to understand that the spring real estate market begins the week after the Super Bowl.
Oh, I know. You're thinking we're sure to have snow, maybe even cold. Who wants to buy a duplex then?
Lots of people.
See, after the holidays, and the playoffs, we Minnesotans are looking for things to do. And we count the remaining weeks until spring, inside, on the Internet.
And if you're a duplex seller who has your property ready to go then, you get the undivided attention of those Minnesotans who are ready to do something.
And if you wait until April or May?
Get out your gold shoes.
Call or email me today to see what you can do to win the race.