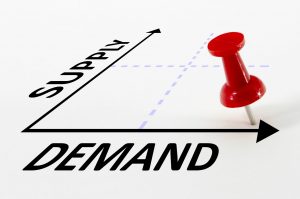 You may have heard there's a shortage of duplexes for sale in Minneapolis, St Paul and the surrounding suburbs.
The rumors are true.
Last month, there were only 205 active duplex, triplex and fourplex listings on the Multiple Listing Service (MLS). That not includes the Twin Cities and surrounding suburbs, but also properties for sale as far north as Eveleth, as far south as Faribault, west as Hutchinson and as far east as Cadott, Wisc.
Of those 205 properties for sale, 71 sold. Most were in Hennepin and Ramsey counties.
Part of the reason for this scarcity is in the seven county metro area there are currently just 326 single family homes, condos and townhouses priced below $200,000 available for sale. Sometimes, this lack of inventory causes home buyers to include duplexes in their search for housing, which increases demand.
This shortage of inventory causes multiple offers.
Of course, this also means it's a good time to be a duplex seller.
Why? Think back to your high school economics class where you learned about supply and demand. When demand is high and supply is low, what happens to prices?
They go up.
Conversely, what happens when every duplex owner in the Twin Cities hears sellers are making are doing very well and decides to sell?
Inventory goes up and prices either stabilize or even drop a bit.
While I don't see this happening in the next few months, I am increasingly hearing from more and more duplex owners who are considering selling.
When they do, inventory will grow, and sellers will face more competition from other people with properties they no longer wish to own.
If you're considering selling, give me a call so you can make an informed decision about what your next steps may be.