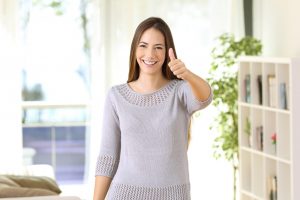 Good tenants can be hard to find. Great ones even harder.
As a result, one of the biggest concerns many Minneapolis duplex owners have many misperceptions about the inconveniences choosing to sell may cause tenants they like.
The biggest misunderstanding about selling a duplex vs. selling a house is that tenants will move out when they learn the property is for sale. This is a myth.
Leases follow the property, not the owner. Therefore, if a tenant has a current contract with an owner, it is transferred to the buyer at closing. The terms of residency remain the same, just as they would if the seller continued owning the property.
Tenants who are on month-to-month leases are at greater risk of having to move. However, it is usually not a wise idea to sign a lease with them before the property goes on the market, as the buyer may wish to either live in one of the units, or raise rent.
Another misconception many duplex sellers share is their residents will have to leave every time a Realtor comes by with clients. That idea stems from selling a single family home, where owners leave so buyers and their agents can view the home in private.
Of course, if a seller lives in his or her duplex, this rule holds true for the owner-occupied unit. However, buyers and agents understand when tenants are present. In fact, they may even welcome the opportunity to ask your resident some questions.
Many duplex sellers incentivize tenants' cooperation. Some have offered a per showing rent discount (be cautious about being too generous with this, as if you have there are many showings, it could be expensive), or a flat discount on the monthly rent.
Most tenant issues I see when it comes to selling a duplex are a result of not being clearly stating what their rights may or may not be, and sharing with them the ways in which they are protected. Once they understand, I've found many tenants are more than happy to accommodate showings. After all, the faster the owner accepts an offer, the faster their lives return to "normal".
If you're thinking of selling and need help determining value or a strategy, give me a call.