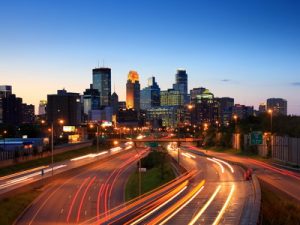 In the last week the local news outlets have been touting the fact there are fewer houses for sale in the Twin Cities than there have been in decades.
While this is true, the data does not include statistics for the small multifamily market: duplexes, triplexes and fourplexes.
So what's the news for the Minneapolis and St Paul duplex market anyway?
In May, there were 236 active listings on the Multiple Listing Service (MLS).  This represents a 15 percent increase in active inventory over the month before. However, it remains  12 percent below the same time last year.
The median list price of small multifamily properties in the Twin Cities and surrounding communities so far in 2018 is $259,000. Last year it was $244,900.
Here's where it gets interesting. While the median list price was $259,000, the median sales price was $265,000. That's 2 percent higher than the asking price!
In this instance, when the media reports single family home sellers are receiving multiple offers on their properties and bids are exceeding asking price, Minneapolis duplex owners are experiencing much the same.
How long will it last? Who knows. For the time being, however, it's a great time to be a Minneapolis or St. Paul duplex seller.