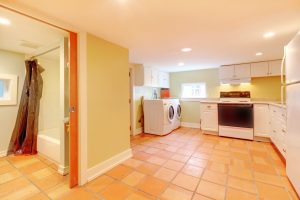 In the last few years, "Accessory Dwelling Unit" or ADU has become a hot phrase among Minneapolis duplex, triplex and fourplex owners and buyers.
So what is it? In so many words, ADU is just a fancy term for a granny flat or extra apartment that causes the property to have more units than the land is zoned for, yet city officials know about and approve of it.
The term ADU has become so popular since the city first passed the ordinance allowing them in December of 2014, that in the years since, the concept and term have become so popular they are starting to cause problems.
Here's the problem. If a property has more units than it's zoned for, the extra apartments aren't automatically Accessory Dwelling Units. More likely they are non-conforming units.
A non-conforming unit is one that was added without the property being re-zoned and in many instances, without the city even knowing about it. Sometimes, when city's find out it exists, they make the property owner take it out.
An ADU, on the other hand, was added with the city's permission and inspection. It meets all their setback requirements, may exist only if the property it is on is owner-occupied.  It must adhere to all city codes and all required permits for the work have been completed.
An Accessory Dwelling Unit may only exist as long as a property is owner-occupied.  So if you're looking at an investor-owned duplex with a third unit called an ADU, it isn't legal. The city may require it to be removed.
Usually income from a non-conforming unit cannot be counted toward a buyer qualifying for a loan and consequently, the value of the property is determined by the number of units the conforming units generate.
Income from an ADU may be counted to help you qualify for the loan. But there is a problem there too.
As it turns out, Fannie Mae, who buy most of the residential loans from banks, will only buy notes on single-family homes with an ADU. They will not buy a loan from a lender on a duplex with an ADU. This means it will be more difficult for a buyer to obtain financing.
An ADU can be a great way to increase cash flow on your rental property.  However, it's important to be sure that is, in fact, what you've got.