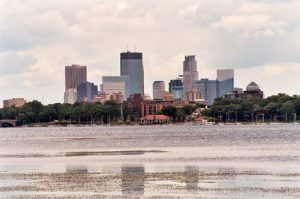 If you're a landlord in Minneapolis, and you read this morning's Minneapolis Star Tribune and saw the headline, odds are you're upset this morning.
I'm not referring to any news coming out of Washington. Rather, the story about Minneapolis tenants rights.
Minneapolis City Council members are drafting an ordinance that would restrict  a landlords ability to use any credit, eviction or criminal history against a propspective tenant's ability to rent property.
The ordinance would prohibit landlords from rejecting a rental applicant who lacks any credit history, had evictions more than three years earlier, or has a credit score lower than 500.
The proposal would also disallow rental applicant rejection based on a felony record more than five years old, any misdemeanors more than two years old, or convictions from juvenille court or convictions that have been vacated or expunged. Landlords would retain the right to refuse to rent to registered sex offenders, those convicted of producing methamphetmines, or convicted of racketeering.
Landlords would, howevver, retain the right to create their own screening criteria, but would have to use other criteria. Examples may include time on the job, a recent history of timely rent payments, income to rental expense ratios, a history of credit counseling, etc.
An additional proposed ordinance would also restrict the amount landlords can charge as a security deposit.
The proposed ordinance is being sponsored by Council Member Jeremiah Ellison, who represents Ward 5 in North Minneapolis, and Council President Lisa Bender, who represents Ward 10 in the Whittier neighborhood.
There are no public hearings scheduled on the proposals. Ellison and Bender are, however, looking for feedback.
They may be reached at:
Council President Lisa Bender 612-673-2210
Councilman Jeremiah Ellison 612-673-2205