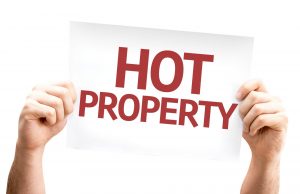 Historically low-interest rates and spring's Covid-19 stay at home order appear to have helped prolong summer's hot market for Twin Cities small multifamily properties in spite of the onset of fall's cooler weather.
In August, the nine-county metro area had 152 new duplexes, triplexes or fourplexes brought to market. One hundred twenty of these new listings were in Hennepin County, 67 in Ramsey County, 35 in Washington, and the balance sprinkled throughout the metro. The average list price was $402,532. Last year during the same month the average sales price was $325,856.
Of these sellers, 72, or 47 percent have already accepted offers. The pending sale topper in Hennepin County was an updated mid-century modern influenced duplex in the Kenwood Isles area of Minneapolis, which was listed at $789,900. Ramsey County saw a Merriam Park fourplex within walking distance of Macalaster pend at a list price of $795,000.
Last year's high sellers during the same month were a duplex on a double lot at 5051 Upton in Minneapolis that closed at $964,900. St Paul saw a fourplex sell at 402 Marshall for $491,500.
If you're thinking of selling your rental property, the market remains strong. If you want to know what your property is worth in today's hot market. I am always happy to give you a no-obligation opinion of value.