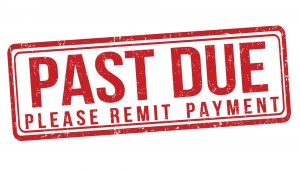 Media headlines over the last six months have forecast a coming wave of rent delinquencies that to date, haven't appeared in the massive numbers experts have anticipated.
With the release of October's Rent Payment Tracker data from the National Multihousing Council and the Minnesota Multi Housing Associations monthly survey, however, signs have begun to emerge that suggest those forecasts were correct.
Locally, there were drops in every property class.
Class A properties (newer construction, lots of amenities) saw 96% of their tenants pay rent by October 6th. That represents a decline of 2% since the same date one year ago.
Tenants in older, Class B properties saw a 3% decline in the number of on-time rental payments.
Finally, there was also a whopping 9% decline in rent collection in Class C properties, which tend to be older still and more affordable.
Nationally, October of 2020 compared to October 2019 remained flat at 79.4% of all tenants having paid as of the 6th. However, looking back on entire months since early spring, the trend for the number of tenants paying rent in all types of units seems to be lagging by anywhere from 2-5%.
Whether reviewing state or local data, it's important to note these numbers tend to be tallied by compiling data from the property managers and owners with bigger complexes, not those of us who own smaller and a lesser number of units.
As more and more tenants fall behind, we are likely to see vacancy rates rise. With that, we may see downward pressure on rent.