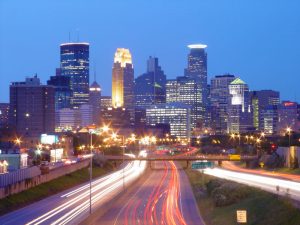 Sometimes I sense something before I can prove it. For instance, over the last month or two, it's felt as if there's been a slowing in the Minneapolis and St Paul duplex market, but that change wasn't showing up in the numbers.
Until now.
In the month of September, there were 202 new duplex, triplex and fourplex listings in the Twin Cities and 9 surrounding counties.
In the same month one year ago, there were 151 new listings. The new inventory in September 2020 represents a 33 percent increase over last year, and a 27.8 percent jump from August of 2020. The same was not true one year ago, which saw 169 new listings in August.
So what? The market is hot and there are plenty of buyers out there. After all, there have been multiple offers on properties all summer, right?
The answer is we don't know just yet. There were 132 small multi-family property sales in September. Last year during the same month there were 126, so yes, technically, sales are up from the same stretch one year ago. As of yet, however, there doesn't appear to be a 33 percent surge in sales.
Of the sales in September of this year, the vast majority – 119 or 89 percent were priced below $500,000.  The same was true last year when 72 percent of the listings sold in September were priced below the half a million-dollar mark.
Of course, it is also important to note that our perceptions of what a seller's market is have become a bit skewed the last few years.  Selling a property in two months instead of one still means market conditions favor sellers.
For now, it remains a great time to sell. It just may take longer than a week to do so.