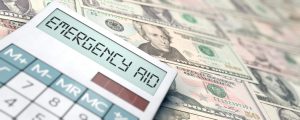 Since the start of the Covid-19 pandemic, many landlords in Minneapolis, St Paul and surrounding communities have been unable to either collect rent or evict delinquent tenants due to state and federal pandemic restrictions.
While many tenants received some financial relief through federal stimulus or increased unemployment checks, landlords were largely shut out from financial aid. Until this week.
First Ramsey County and today, Hennepin and Dakota Counties have introduced Rental Property Support Programs to help cover the costs of lost rental income.
Both counties programs will help reimburse landlords for lost income due to Covid-19 retroactive to March 1, 2020.
In Ramsey County, the program is split into two rounds. Round 1, which runs through November 13, is limited to small landlords. They are defined as property owners who own no more than 50 units, which may be spread across multiple properties. Round 2 will be open to all other landlords, with a cutoff date for application of December 19, 2020.
In Hennepin County, Rent charged for the unit must not exceed:
Efficiency : $1448
1 Bedroom: $1552
2 Bedroom: $1860
3 Bedroom: $2150
4 Bedroom: $2400
Section 8 Housing Units are not eligible for aid.
Dakota County's assistance program largely mirrors that of Hennepin County, but does not have the same maximum rental amounts.
All three counties require landlords to document unpaid rent and fees and provide statements from each tenant who owes rent.
As each county has additional hoops to jump through, please click these links for a complete set of instructions:
Any grant funds received by the property owner are to be applied to back rent.
As of now, there do not seem to be any restrictions prohibiting eviction if the tenant continues to be delinquent going forward and the state and federal eviction moratoriums are lifted.