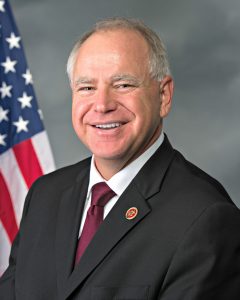 In a letter to state legislative leaders dated January 7, Minnesota Governor Tim Walz encouraged legislators to enact into law several provisions of the emergency response so the state can begin to wind-down the peacetime emergency as more Minnesotans become vaccinated.
He specifically requested they address:
"Commonsense measures to ensure that businesses continue to provide safe environments to enable commerce to thrive.
Increased protections for workers from unsafe working conditions and retaliation from raising concerns about workplace safety.
Changes to the Unemployment Insurance program to continue to enable more job seekers to receive timely support.
Requirements to wear face coverings in public indoor spaces and indoor businesses.
Flexibility for school districts to enable local determinations of learning models with appropriate safety precautions.
Continuation of the evictions moratorium with a specific timeline for its end to avoid surprises and a surge of evictions.
Protections for Minnesotans against price gouging on essential goods and services and garnishment of COVID-19 relief payments."
It is the first time the governor has signaled a willingness to end the eviction moratorium.
If you've got a tenant seriously behind on their rent, you may want to start exploring what your legal options may be when the ban is lifted. Courts may be backlogged with eviction cases, so it will be important to have all of your paperwork and documentation ready to go.