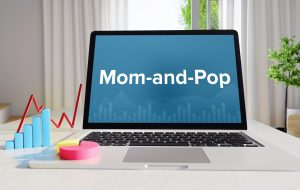 If you believe tenants, all Minneapolis landlords are big, bad corporations making a fortune on their hundreds of big apartment buildings.
According to the 2018 Rental Housing Finance Survey from the Department of Housing and Urban Development (HUD), however, nothing could be further from the truth.
Some of the data included in the study found:
Of the 48.3 million rental units in the United States, 48 percent are in buildings with 1 to 4 units. The vast majority of these are owned and operated by the individuals who own them.
"Mom and Pop" landlords manage 77% of all duplexes, triplexes and fourplexes.
41% of all rental properties are owned by individuals.
LLC's and limited partnerships own more than half of the buildings with more than 25 units.
In 1-4 unit buildings, 71% were managed by the owners themselves. That number jumped to 77% in 2-4 unit properties.
More than half of all rental properties have a mortgage on them. While just 39.2% of single family property rentals had mortgages on them, and 52.3% of 2-4 units have mortgages, 80.7 properties with 150 units or more have mortgage debt.
In 2017 (the most recent data) 16.3% of all tenants received help from Section 8. This figure jumped to 25% in buildings with more than 5 units.
Landlords spent $9126 per unit per year in operating and capital expenditures. This included $5270 in operating expenses (taxes, insurance, maintenance, utilities, landscaping) and $3856 in capital expenditures per unit for overall building and unit repair and improvement.
While this information is likely not surprising to Minneapolis duplex owners, it nonetheless paints a far different picture than that held by the public.