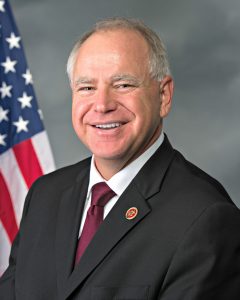 Minnesota's eviction moratorium is set to expire on June 14. What are the chances Governor Walz will end the moratorium?
Slim to none.
There are an estimated 62,000 households in Minnesota that owe an estimated $207 million in back rent according to the California-based nonprofit Policylink and USC Equity Research Institute. More than three-quarters of these households have less than $50,000 in annual income, and 57 percent are people of color. (For further details, click here.)
Of the 62,000 households, 53% are in Hennepin, Ramsey and Dakota counties.
Walz has stated he will not end the moratorium until the state legislature creates an eviction off-ramp. To date, the house and senate are at an impasse on how to resolve their differences around evictions.
And if you consider the optics, you can see why. If each of those 62,000 households consists of even just two people, that's 124,000 people without housing. No political leader of either party wants to see the kind of media coverage 124,000 new homeless people would likely generate.
This is not good news for housing providers; especially those in forbearance.
While the distribution of federal funds to cover back rent seems like the most promising solution for both tenants and landlords. However, the renthelpmn.org program, where tenants apply for relief has faced software challenges. The  Zero Balance Project , which allows for landlords to apply for aid, only began this week.
In all likelihood, that means the governor will extend the moratorium, giving both the aid programs time to work and the legislature one more opportunity to come up with a fair solution.
Stay tuned.