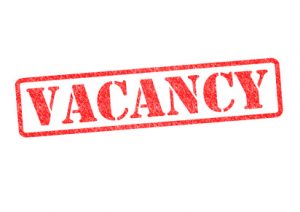 Over the past few weeks, a number of Minneapolis housing providers have called to ask what platform or media other Minneapolis and St Paul duplex owners are using to attract tenants.
They called because all of a sudden they are having a hard time finding renters.
It turns out, that according to market researchers Marquette Advisors, in the first quarter of 2021, the vacancy rate in the Twin Cities rose to 6.2 percent. That's the highest it's been since the fourth quarter of 2009, when it was 7.2 percent.
When vacancy rates go up, so does competition as rental property owners are forced to compete with one another to find tenants.
So what are some strategies to fill vacancies?
One way to win in this game is simply to lower the rent. Remember, a lease is simply a contract between two parties, and it can be for any amount or duration acceptable to both. Perhaps rent is at a reduced rate for a few months, then rises thereafter. Or simply offer a fixed, lower rent amount for in exchange for a three or six-month lease.
Remember, if rent for a 2br was $1500 in the past, and the current market says it's worth $1400, holding out for even one month for that extra $100 will cost you $1500. The unit will have to be rented at the higher amount for 15 months before you get that money back.
In the past, many landlords chose to keep rent the same, but offer a discount by way of offering the applicant one month free. Objectively, dividing one month's rent is essentially lowering the rent. However, the lease will reflect a higher amount, which will add value to the property. One word of caution when using this strategy, however – make the free month the last month of the lease so the tenant has an incentive to pay.
Discounts aren't always necessary, however. Another alternative may be to update units or add amenities in order to keep rents the same. Examples may include remodeling a bathroom or kitchen, adding a dishwasher, painting, or even including Internet service as part of the rent.
One often-overlooked strategy is to allow tenants to have pets. Dog owners, for example, tend to be deeply appreciative of a property that allows pets and will stay a long time as a result.
Landlords have had the luxury of a tight rental market for quite some time, and finding tenants has been easy. As things begin to shift, however, the use of more creative strategies will help housing providers keep units full.