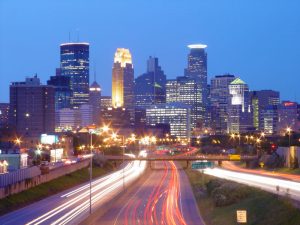 In a much-anticipated vote, the Minneapolis Charter Commission decided last week to end the city council's proposal to allow for an amendment to be on the November ballot which, if passed, would have allowed for a citizen-led petition to institute rent control.
However, the Charter Commission did decide to allow for an amendment that would allow the city council to create rent control to go to Minneapolis voters this fall. The proposed amendment states while rent control ordinances must be adopted in a general or special election, the council could also adopt rent control without voter approval.
If passed, a city council-originated rent control proposal would appear on the ballot in November of 2022.
The Charter Commission suggested that a City Council-sponsored rent control measure would need to be approved by 51 percent of the voters in order to pass. Additionally, they ruled that Minneapolis Mayor Jacob Frey, who has stated his opposition to rent control, would have the ability to veto the amendment. The council would need 9 votes to override any veto.
The current city council has not shared any specifics of what would be included in a rent control measure they would propose should this November's amendment pass.