With the Minneapolis city council and ballot initiatives up for grabs during next week's election, it's important to be well-informed when it comes to housing issues that affect housing providers both large and small.
Over the last several months, MMHA's Government Affairs Director Marty McDonough and I, along with a grassroots group of mom-and-pop housing providers have had an opportunity to interview many of the candidates specifically on their stance on rent control, short-term rental restrictions, and the Tenants Opportunity to Purchase Act. Those we have not been able to host we have made sure to research their stands on housing issues.
We have not spoken with or researched these candidates on the other ballot initiatives (strong mayor and defunding the police), or any other matters. These recommendations are based solely on housing issues.
Remember, Minneapolis has a ranked-choice voting system. If we have more than one name in a ward, it's ok to vote for up to three. If there is only one candidate who believes there are other, better solutions to affordable housing, or who we believe is the only one with a reasonable shot at winning, it's best to vote for a single person.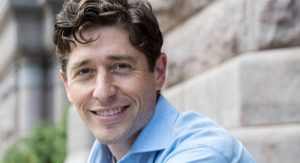 Mayor – Jacob Frey, incumbant. While we didn't have a chance to interview Mayor Frey, and many of us had strong feelings about his tenure in charge of the city of Minneapolis, he is the only candidate who's voiced a modicum of opposition to rent control. He does, however, support the idea that the city council should have the authority to draft a proposal for rent control and put it before the voters to decide. Kind of a way to split political hairs if you ask me, but sadly, if you believe rent control is a bad policy, he's the best we've got.
Now for the city council candidates. If you're unsure which ward you live in, click here for the map.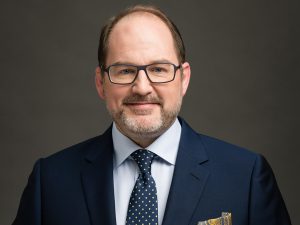 Ward 1 – Kevin Reich, incumbant. While Reich has been part of the current city council who has created so much unease among Minneapolis residents, he nonetheless opposes strict rent control. He parses phrases like most experienced politicians by stating he supports something called "rent stabilization" but in Ward 1, he's the only choice Housing Providers have got.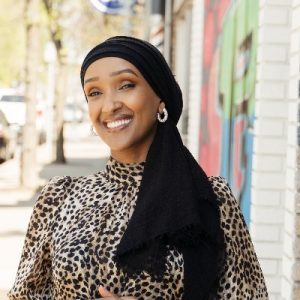 Ward 2 – Yusra Arab. We did not have a chance to interview this candidate, but her public comments on housing have reflected a sensible, comprehensive and measured approach to solving the affordable housing crisis. Rent control appears to be something she sees as a last resort to creating long-term housing solutions that work for everyone.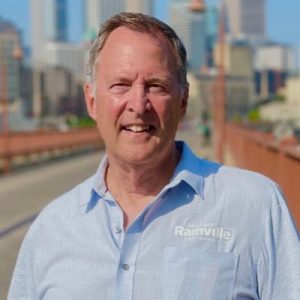 Ward 3 – Michael Rainville. This is among the most import wards in the city. Incumbent Steve Fletcher has been the most active among current council members to wage war on housing providers; perhaps because he's a tenant himself. Rainville, who was a guest on our call, has a wealth of experience and knowledge as a result of his previous career with the Minneapolis Convention & Visitors Association. Like most candidates in tight races, his written statements walk a fine line between supporting and opposing rent control. However, in our call with him, he appeared to lean more toward it being a bad policy than a good one.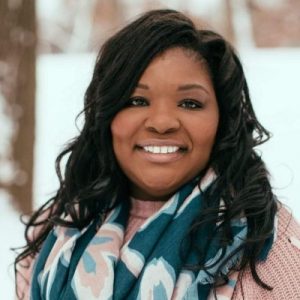 Ward 4 – LaTrisha Vetaw. Vetaw is a charismatic, smart, pragmatic candidate whose husband is a landlord himself. Vetaw was among our favorite interviews, as she just made sense. She opposes rent control and believes the negative long-term consequences of rent control policies create more affordable housing problems than they solve.
Ward 5 – This ward is blessed to have multiple candidates who would bring fresh energy and innovative ideas to the Minneapolis city council.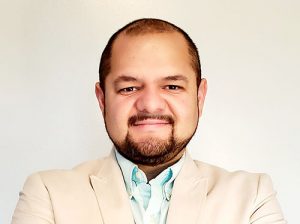 Victor Martinez – A tireless, dedicated worker who believes the community he lives in deserves revitalization, not a policy like rent control that has proven to be ineffective wherever it's been passed.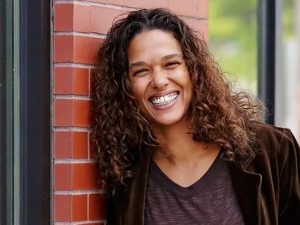 Kristel Porter – A single mom and duplex owner herself, Porter sees homeownership as a long-term solution to multiple challenges facing residents in her ward.  Porter's plan to convert empty lots in her ward to duplexes and triplexes in a manner akin to Habitat for Humanity – where a worthy candidate achieves property ownership through qualifying for and participating in the training for and building of the duplex, creating long-term wealth and a path out of poverty for the ward's residents is truly the freshest, most original affordable housing solution offered in this election.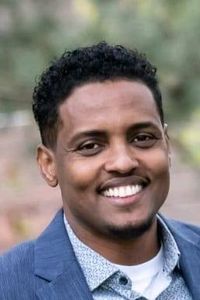 Ward 6 – Jamal Osman. While publicly stating his support of rent control, he's been careful to add that housing providers need to be able to pay their bills too – which is, like many other candidates in this election, a way to walk a tight-rope between the two sides of the issue.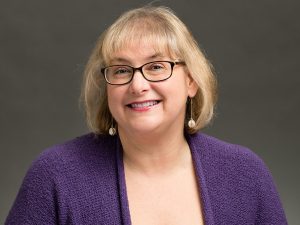 Ward 7 – Lisa Goodman, incumbent. A fixture in her ward, Goodman has publicly stated she opposes rent control. However, she was the author of the amendment restricting short-term rental owners to one non-owner-occupied property in the city. Kind of a mixed bag for housing providers, but nonetheless the only remotely practical choice in this ward.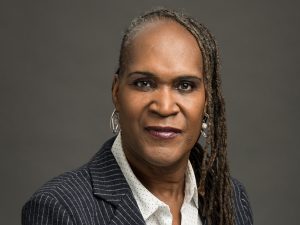 Ward 8 – Andrea Jenkins, incumbent. Jenkins gave a moving public testimony at a hearing last December how multi-family property ownership had impacted the financial trajectory of her family. A duplex owner herself, she has stated she may support some sort of narrow form of rent control, but housing providers should also be a part of helping crafting those solutions.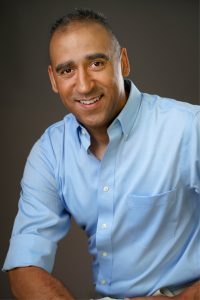 Ward 9 – Mickey Moore. While Moore has been the subject of some very recent controversy about his residency in this ward, no one disputes that he has owned and operated a business there for years. An early guest of our Zoom calls, Ward believes rent control is not an effective solution to the affordable housing crisis.
Ward 10 – Again, there are multiple options in this ward.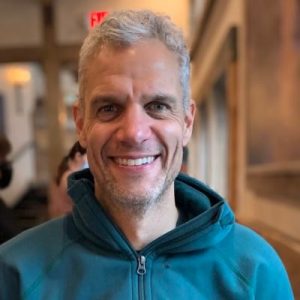 Chris Parsons – Parsons was an early guest of our Zoom calls. Parsons opposes rent control  and believes the housing shortage can be addressed by encouraging development and new construction through zoning modifications and tax incentives.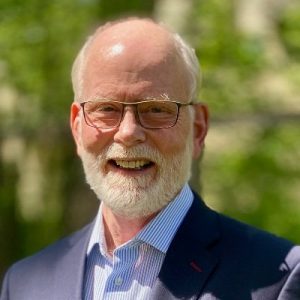 David Wheeler – Repeated requests to speak with our group went unreturned. However, Wheeler has publicly stated his opposition to rent control.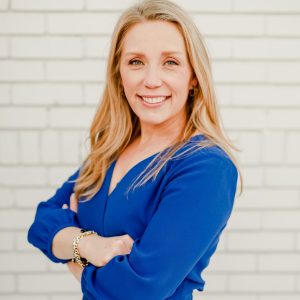 Ward 11 – Emily Koski. Koski has changed her position on rent control over the course of her campaign. While she initially supported it, once she learned more about the issue she came to see it as an ineffective policy with long-term unintended consequences. However, like Mayor Frey, she supports the current proposal on the ballot, believing the council has a right to draft a proposal for rent control and let the public decide whether it's good or bad policy.
Ward 12 – This ward also has more than one candidate to consider.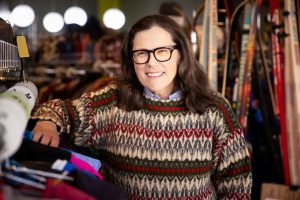 Nancy Ford. A guest on our call, Ford is a small business owner in her ward. She opposes rent control, seeing it is a short-term solution that creates far bigger long-term problems.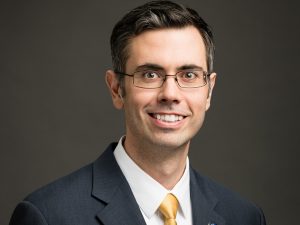 Andrew Johnson, incumbent. While a landlord himself, Johnson is open to crafting some narrow version of rent control that allows for inflationary adjustments and costs of repair to landlords. His idea of a fixed amount of increase, plus the cost of inflation would actually result in higher rent increases than most housing providers generally levy. Again, walking a political fine line.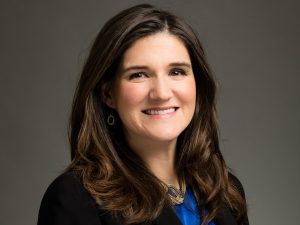 Ward 13 – Linea Palmisano, incumbent. While we were not able to get Palmisano on our call, her public stance on rent control has been that it would have to be restricted and carefully crafted.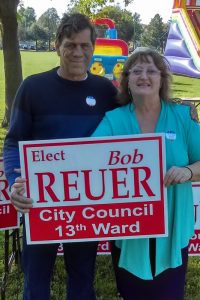 Robert Reuer – Opposes rent control in its entirety.
No matter who you vote for, the single most important thing you can do next Tuesday is to get out and vote!