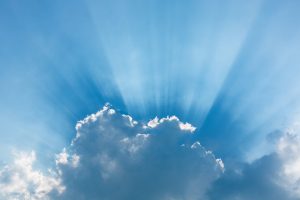 On many levels, Tuesday's elections in Minneapolis and St Paul were heartbreaking for housing providers.
In St Paul, the single most restrictive rent control measure in the nation was passed. It will limit rent increases to no more than 3% and prohibit housing providers from raising rent even when a tenant leaves.
In Minneapolis, voters decided to authorize the city council to draft a rent control policy any time in the future and place it on the ballot for voter approval sometime in the future.
Given how hard many had worked to defeat these proposals, perhaps Minneapolis and St Paul have lost a bit of their lustre as places to invest in real estate. Before we go too far down THAT rabbit hole, however, let's look at some silver linings.
The ordinance in St Paul can be reviewed/revised after one year.
In Minneapolis, we have a more balanced city council, and a mayor who opposes rent control. New or incumbent council members who oppose rent control include:

Mayor – Jacob Frey. While he supported the amendment allowing the council to draft a rent control ordinance and put it on the ballot, he publicly stated rent control.
Ward 3 – Challenger Michael Rainville defeated council member Steven Fletcher, who had been one of the most ardent supporters of restrictions on housing providers – which included both short and long term rentals.
Ward 4 – DFL challenger LaTrisha Vetaw soundly defeated council member Philipe Cunningham, who was one of rent controls most vocal supporters. Vetaw's husband is a housing provider, and she has publicly stated her opposition to rent control.
Ward 6 – Incumbent Jamal Osman was re-elected. While Osman hasn't precisely expressed his opposition to rent control, he has expressed he believes housing providers are entitled to make a profit, and that an all-encompassing rent control policy may not be the best path forward.
Ward 7 – Council member Lisa Goodman was re-elected. She has expressed her opposition to rent control.
Ward 8 – Incumbent Andrea Jenkins, who is a housing provider herself, was re-elected.  Jenkins has expressed support for a limited form of rent control that would benefit low-income residents, rather than a broad all-inclusive policy.
Ward 11 – Challenger Emily Koski beat incumbent Jeremy Schroeder. Koski supported giving the city council the right to put rent control on the ballot, but voiced her opposition to the rent control as an effective housing policy.
Ward 12 – Incumbent Andrew Johnson, a housing provider himself, won re-election. Johnson seems to be all over the map on rent control, but most of his ideas on it involve much higher increases to rent that Twin Cities housing providers have historically levied on their residents.
Ward 13 – Incumbent Linea Palmisano, among the council's most vocal opponents of rent control, decisively won re-election.

 Minneapolis did not pass rent control. As painful as Tuesday was, it did not result in rent control in Minneapolis. While none of us wants to go through all of this again, we will have the chance to fight it once more – if the new council takes it that far.
To learn more about Tuesday's election results, join my Zoom call with Marty Mcdonough, director of government affairs for the Minnesota Multi-Housing Association on Thursday, Nobember 4 at 5 pm. To register, CLICK HERE.