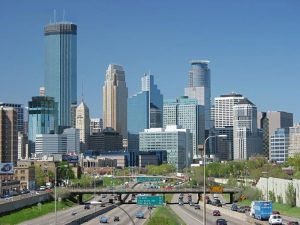 With November's elections seeming more distant in the rearview mirror, it might be easy for Housing Providers to think the battle against rent control in Minneapolis and St Paul is over. After all, voters in Minneapolis only approved a referendum allowing the city council to draft legislation to put before voters if they so chose.
And St Paul? Well, while they passed the most restrictive rent control policy in the nation (and are suffering the consequences), city rules mandate it can't be amended until November.
Meanwhile, five members of the Minneapolis City Council have publicly expressed support for a 3% cap on rent increases, a sixth has suggested a second referendum, and the entire council is getting ready to create a workgroup around the issue.
Council Members Jason Chavez, Aisha Chughtai, Jeremiah Ellison, Elliott Payne, and Robin Wonsley Worlobah want to cap rent increases at 3%, though they would allow for inflation. You can read their op-ed piece in the StarTribune here.
Meanwhile, Andrew Johnson wants to draft a policy for voters to decide on in the fall.
A workgroup would consist of council members, the mayor, city staff, and members of the community. Its purpose would be to study potential ordinances.
Minneapolis Mayor Jacob Frey has publicly stated he opposes rent control. The council would need 9 votes to override him.
The next city council meeting is at 9:30 am on January 27th. You can watch the live stream here.