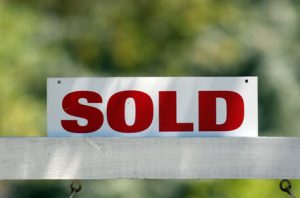 The Twin Cities housing market is hot. But what about the duplex market?
The area continues to be a seller's market. A balanced market, where buyers and sellers have equal leverage, is when there is a 5-6 month supply of properties for sale. When that number ticks higher, it's a buyer's market. When it's lower, it's considered a seller's market.
The Twin Cities has experienced a seller's market every single month since September of 2012! That's a seller's market of 8 1/2 years.
In December of 2022, there was just a two-month supply, meaning if nobody listed property, we'd be sold out of inventory within two months. In January, that ticked up slightly to three months. However, given anecdotal evidence, that number should tick down as we roar toward spring.
As I wrote the other day, the median sales price for duplexes, triplexes and four-unit properties in the Twin Cities in 2021 was $370,000- up 266% since 2012. Between 2020 and 2021 alone values rose 9.2% in Minneapolis, St Paul and the surrounding suburbs.
Hennepin County was responsible for 849 of the area's 1475 multifamily sales. Ramsey County contributed 325 closings to that total. So, in all the two counties' sales were responsible for 80% of multifamily sales. Breaking this down even further, Minneapolis on its own reported 717 transactions, which is 84% of the sales in Hennepin County and 49% of those in the area. St Paul, meanwhile, had 44o transactions of Ramsey County's 474, or 93%.
The median sales price for all transactions in Hennepin County was $405,000. Minneapolis saw a median price of $400,000. Minneapolis contributed both the most expensive sale in the county, a duplex on the 2000 block of Sheridan Ave S that sold for $1.33 million, and the lowest, a fire-ravaged duplex on the 1800 block of Emerson Ave N, which traded for $89,900.
In Ramsey County, the median sales price for all the 2-4 unit multifamily properties sold was $325,000. St Paul reported a median sales price of $310,000. The high seller in the county was in St Paul,  where a 6 bedroom, 4 bath duplex in Crocus Hill fetched a whopping $1.21 million. On the other end of the spectrum, the lowest priced sale was on a duplex on the 700 block of east 6th street that retailed for $110,000.
If you're thinking of selling your duplex or need an estimate of value for insurance purposes, reach out to me. I'd be happy to help.
Remember, a one percent increase in interest rates will decrease a buyer's purchasing power by 8%. And after 8 1/2 years of sellers having all the leverage, someday the tables will turn.