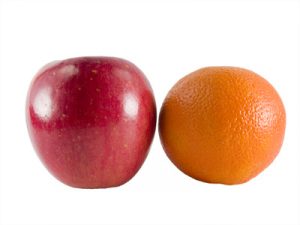 For every piece of real estate, there are two types of buyers; owner-occupants and investors.
This is especially the case with duplexes.
In my experience, market conditions determine which group comprises the majority of market activity. And currently, it's the owner-occupants leading the way.
They are also the reason most duplexes sell for more per unit than other kinds of multifamily properties.
While eventual cash flow is important to most prospective owner-occupants,  it usually isn't number one on their priority list when they set out to purchase a duplex. Yes, they want the property to carry its own weight, but more often, they are looking for a way to reduce their living expenses.
Case in point – the median sales price for a single-family home in the Twin Cities last month was $340,000. If a first-time homebuyer purchases this home with a 5% down ($17,000) conventional loan, the monthly payment at an interest rate of 5.04%, excluding taxes, insurance, maintenance and utilities is $1741.84.
Rent for a two-bedroom unit in a duplex in Minneapolis or St Paul for the most part is upwards of $1500 a month. So in and of itself, owning a single-family home, based on the payment plus taxes and insurance, is more expensive than simply renting.
However, if those same buyers purchase a duplex at the median price of $380,000, and put 5% down ($19,000), their monthly payment will be $1946.76. However, if the tenant-occupied unit is rented for $1500 a month, the buyer's monthly cost will be $446.76 plus taxes, insurance, utilities and maintenance. It's still much less than rent.
Of course, it's important to note most owner-occupants are looking for a house or duplex that's in good shape and doesn't require a great deal of remodeling or repairs. Therefore, the price for a house or duplex in that condition may well be higher than the median.
The good news for those buyers is rental units in that condition usually bring in more rent than average too.
On the other hand, investors, who comprise the other group of buyers, are typically seeking one or more of several things;
Increased equity after rehabbing the property, and perhaps a chance to turn a profit.
A specific rate of return on the amount of cash they've invested.
A specific amount of cash flow.
With so many owner-occupants pursuing the purchase of a duplex as an alternative to a single-family home, competition is fierce for properties. This leads to higher prices, which give many traditional real estate investors pause.