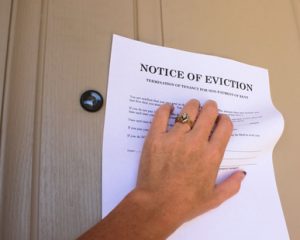 Eviction numbers are up in Minnesota.
In fact, in the month of April eviction filings were nearly 60% higher than they were during the same month before the pandemic.
This spike in filings may be the result of two things. First, Minnesota's pandemic-induced eviction moratorium ended in October. Second, the aid that was available to help tenants get caught up in back rent, mainly through RentHelpMN and the Zero Balance Project.
Currently, only tenants who have applied for rental assistance with RentHelpMN are protected from eviction. The fund stopped taking new applications in January as it ran out of money.
Since that time, eviction filings have risen to the point where they equal the monthly rates before the pandemic.
Many housing advocates believe the numbers of tenants being displaced is actually higher than eviction filings suggest, as many housing providers simply notify tenants they will not be renewing their lease, as it is far less expensive than pursuing a judicial eviction.
All eviction moratoriums end on June 1, 2022.