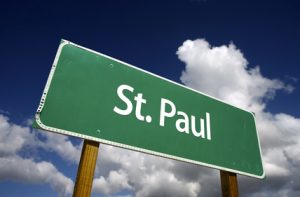 Someone asked me recently to explain the changes made to the St Paul rent stabilization ordinance passed by voters last November.
So I downloaded the 17-page document and tried to figure it out.
Basically, whatever a housing provider's net operating income (rent – expenses not including the mortgage) was in 2019, may be adjusted by the Consumer Price Index every year since. Landlords may appeal, but must be able to prove they had unusual circumstances contributing to the need for a greater increase.
Per the rent control ordinance, rents may only be raised 3% after May 1 of this year, even if a tenant vacates the premises. This too may be appealed. Housing providers should reference the rules for the exemption request, and complete a 20-page net operating income worksheet.
It's important to note that Mayor Melvin Carter convened a "stakeholder group" comprised of housing providers, tenants, homeowners and policy experts to try to find a way to improve the ordinance, which is considered the most restrictive rent control ordinance in the nation.  The public may watch live streams or recordings of those meetings here.