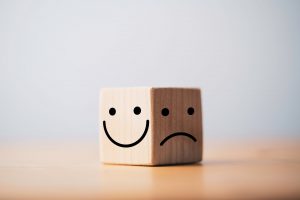 You may have noticed something feels different in the Minneapolis and St Paul duplex market. It feels like something changed; even though duplexes are still selling and prices remain strong.
Of course, a feeling is not a fact.  To prove that something is different, we have to take a hard look at the May numbers for the seven-county metro area and see if we can find the proof.
In May, 216 active duplex and small multifamily properties were for sale in Minneapolis, St Paul, and surrounding areas. There were also 124 sales. In other words, 58% of all duplex sellers sold their properties. That doesn't sound too bad, does it?
Let's put it in context. In May of 2021, 74% of the properties on the market sold.  Of course, it's easy to dismiss this by saying the Federal Reserve's rate hike scared some people off.
However, in April 64% of the properties for sale sold compared to 82% one year ago. And March? This year 67% sold to last year's 69%. February was worse yet.  Just 33% of sellers took a check home from closing, compared with 40% in 2021 – a time at which many of us were sticking closer to home as a result of Covid-19.
Here's where the numbers contradict themselves. The average sales price in May 2022 was $427,248 compared with $386,474 one year ago. This is down just a bit from April's high of $429,540, but not drastically.
The month's high seller was an Uptown fourplex with 3 bedroom units, which traded at $975,000. The high-selling duplex was found in Minneapolis' Kenwood Isles neighborhood, which sold for $749,000. A Category 2 St Paul duplex that had been damaged by fire garnered the most inexpensive acquisition cost at $45,000.
Overall, property owners averaged sales prices that were 100.8% of their original asking price.
So what does it all mean? Who knows. June's numbers may tell us more.