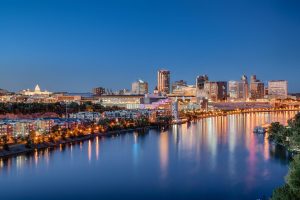 The St Paul City Council voted 5-2 Wednesday to amend the city's rent control ordinance passed by voters last year.
Council members elected to:
Exempt new construction from the maximum 3 percent cap on rent increases for 20 years. This exemption is retroactive to recently completed multifamily projects as well.
Exempt affordable housing from the 3 percent limit.
Allow a rent increase of up to 8 percent plus the cost of inflation after a tenant moves out or is evicted.
Prevent housing providers from making utilities a cost in addition to the rent if they were included in the prior lease.
Allow property owners to increase rent up to 15 percent if they can prove to the city why those increases are necessary. Examples most frequently cited are capital improvements, the cost of which must then be averaged over the life expectancy of the improvement.
Allows tenants to report what they believe to be illegal rent increases to the city.
While these changes are something of an improvement, both housing providers and tenant rights organizations appear poised to continue the battle into the 2023 election year when all 7 council members are up for re-election.