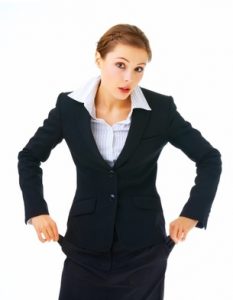 When mortgage interest rates rise, many would-be Minnesota home and duplex buyers get priced out of the market.
As a result, they either become or return to being renters. This places upward pressure on rent (more demand and a relatively fixed supply).  This is one of the many reasons why real estate continues to be a good investment during a period of inflation.
Apparently, Minnesota duplex buyers don't understand this. As a result, the number of duplex sales in Minnesota, specifically in Minneapolis and St Paul, has slowed dramatically.
In September, the seven-county metro area recorded just 79 duplex, triplex, and fourplex sales. During the same month one year ago, there were 124, and the year before that, just six months into the pandemic, there were 134. Minneapolis and St Paul contributed 62 of the 79 sales.
The number of new listings for the month also declined year over year. September brought us 132 new listings compared with 2021's 186 and 2020s 167. Logic would suggest then that the overall supply of inventory may be dropping too. However, like in July and August, there continues to be a three-month supply of duplexes to buy.  That means while it's still a seller's market (anything under a 5-6 month supply), we are trending away from the one-month mark that held fast in the spring of 2021.
Here's where things get weird. The number of showings? It's almost double what it was last year and the year before. Realtors took Buyers on 2001 duplex showings last month; up from 1234 last September and 1392 the year before. In other words, buyers appear to feel they have the time to look at multiple properties before making an offer.
While it is normal for average prices to trend downward toward summer's end, the average sold price for September of $375,000 was almost $30,000 lower than last year's average September closed price of $404,372. It was, however, up from 2020's average September price of $365,582.
The high seller for the month was a Minneapolis 12-bedroom, a four-bath apartment building near Children's and Abbott Hospitals which traded for $790,000. The high-selling duplex in the Twin Cities was a 4 bedroom/2 bath on the 3900 block of Garfield which exchanged hands for $600,000. The low seller across the Twin Cities was a 7 bedroom, 2 bath on Ilion in Minneapolis that closed at $109,889.
In considering September's data, it's important to remember that many of the initial offers were likely written in July and August when mortgage interest rates were lower than they are now.
If you're curious to know the current value of your property or are thinking now may be a good time to jump into the market, give me a call at (612) 290-5998.