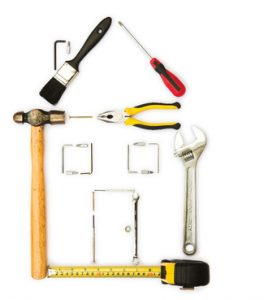 If you've been considering selling your duplex, you may be wondering if there are things you should be doing to get it ready. After all, the Internet and HGTV are packed with activities for would-be home sellers to do. It has to be different for a rental property, doesn't it?
Yes. And no.
Let's look at 5 easy and inexpensive tweaks you can make before you pick up a sledgehammer to start remodeling your tenants' kitchens that will have more impact on a duplex sale than a fancy backsplash.
Raise rent – With the continued threat or actuality of rent control, and higher interest rates making cash flow more challenging, it's more important than ever to keep your current rental rates at or just below market rent. I know this scares many property owners with great long-term tenants. After all, nobody likes to do a turnover. However, we have to wonder – will a tenant move only to pay a bit more at some other location? Probably not.
Make sure at least one unit is on a month-to-month lease. Owner-occupants aren't usually looking for a double-digit cash-on-cash return. More often they are looking to buy a duplex in order to build long-term wealth and reduce their housing expenses. As a result, they usually pay more for a property than an investor will. However, it will most likely be a condition of their loan that they move into the property no more than 60 days after closing.  They can't if both or all units are on long-term leases.
Empty the basement and garage- If you've owned your investment property for any length of time, chances are tenants have left things behind in the basement or garage. And if it's a substantial amount of stuff, a buyer is going to ask you to get rid of it before closing anyway. Call a junk removal service. Decluttered common areas will help the sale.
Paint – Yes, this is next to impossible if you have tenants in a unit. However, you can paint common areas and vacant units. If it's warm out, address any peeling or flaking paint. Many home buyers use FHA-insured financing, which will not lend on a property with peeling or flaking paint.
Clean carpet – Both life and winter exact a tremendous toll on common areas. Get the carpet cleaned and if it's too far gone, replace it.
Gather expenses, paperwork and keys – The MLS requires agents to provide a property's annual expenses on a listing. A buyer may ask to see documentation, and copies of leases as well. It's a good idea to have them, as well as spare keys ready.
Talk to your tax advisor- Perhaps the single most important difference between selling an investment property and a single-family home is the tax consequences. It is imperative to know what your tax obligations as a result of capital gains and depreciation recapture may be. It may be best for you to do a 1031 exchange immediately after the sale, or to close before or just after the first of the year in order to minimize tax consequences. If you wait until the property is sold, it's too late.
Hire a specialist – Tenants, taxes and notice requirements can all pose unique challenges in a duplex sale. And most Realtors have little to no education about either.
If you're on the fence about selling your duplex, triplex or rental property, give me a call. I'd be more than happy to help you determine the best path to maximize return and minimize stress.