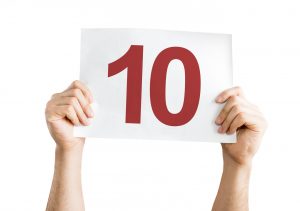 If you watch or read any kind of economic news at all, you may have noticed the media trying to talk us into having a recession. While a recession is only christened by examining data that's in the rearview mirror, the simple threat of one can cause both duplex sellers and buyers to be overly cautious.
Regardless of economic circumstances, however, there will always be people who simply need to reallocate their real estate investment resources. And the fact is, an economic downturn or even the threat thereof can still be a great time to sell your duplex. Here are 10 reasons why:
You're Tired of Being A Landlord. This is always the best reason to sell. There comes a time in all of our lives when the psychological, physical or emotional cost of continuing to do something outweighs that of not making a change. The question is – what are you giving up while waiting for the market to change?
Lack of inventory/less competition. Despite higher interest rates, there is still a healthy supply of duplex buyers in the marketplace. In fact, there were just 135 active duplex listings in December, while 100 properties sold. That is the fewest number of active listings of any time since February of 2020, which was pre-pandemic and considered to be a very good real estate market. That means your property doesn't necessarily need to be in pristine condition in order to sell. Buyers simply don't have much to choose from and are often willing to take on the work themselves.
Still a seller's market. – Because there are so few properties available for sale, we are still experiencing multiple offers if a duplex is priced correctly from the start.
Fewer tenants looking – quality declines. – When the headlines carry news of corporate layoffs, or a friend or family member is the unfortunate personal recipient of that news, existing and would-be tenants tend to put off renting, often doubling up as roommates with friends or moving in with family With fewer tenants to choose from, housing providers may begin offering rent concessions (one month free, etc.) to entice quality residents. And when that fails, many times landlords are forced to modify screening criteria in order to cast a wider net.
Buyers are motivated. – Buyers looking for property in an environment with higher interest rates (though still well below historic averages) are motivated either to find a place to live or shelter investment dollars during an economic storm. They aren't playing. They're serious.
Small declines in price. Most owners have equity in their properties. Most refinanced into long-term fixed debt when interest rates were low. As a result, we are not likely to see a foreclosure crisis on the scale we saw in 2008. And it was those foreclosures that caused the enormous drop in property values. While we are likely to experience a small price collection, it is highly unlikely it will be at the level experienced during the Great Recession.
Save on the next property you buy. If you intend to buy a replacement property via a 1031 Tax Deferred Exchange, you will likely be able to do so at a bit of price savings than you had during a period of abnormally low-interest rates. If its cash flows now at 7% interest, imagine what it will do when you refinance into a mortgage at 5%!
Lower capital gains tax. If higher interest rates mean you sell for a little less than you might have 18 months ago, you will also pay less in capital gains tax if your intention is to cash out.
Lower buyer expectations. With so little inventory to choose from, buyers may not expect granite countertops and the latest finishes. They may be willing to take that work on themselves. That's perfect for properties that could stand a little sweat equity.
 Investors with cash. Small multifamily property sales have two different types of buyers; owner-occupants and investors. When prices are frenzied and increasing rapidly, investors tend to park their money on the sidelines and wait for things to cool off. Investors don't tend to care as much about conditions or updates as many owner-occupant buyers do. In other words, you will still have plenty of prospective buyers; regardless of market conditions.
If you're thinking of selling, or just even want to know what your duplex, triplex or fourplex may be worth, feel free to give me a call for a no cost, no pressure evaluation.