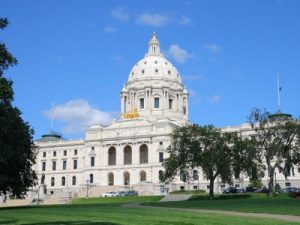 For the first time in a long time, there actually seem to be bills in the state legislature that address keeping housing affordable — without implementing rent control.
According to a recent article in Finance and Commerce, Rep. Michael Howard (DFL-Richfield) would create a state-based assistance program for the estimated 215,000 Minnesotans who qualify for Section 8 vouchers but don't receive them. It's estimated the program would cost $4 billion over the next two years.
The "Bring It Home" bill has been signed by 35 House DFLers. There is similar legislation proposed in the Senate.
Under the plan, money would be distributed to local housing authorities for disbursement. People with an income of less than 50% of the median area income, whose rental expenses are more than 30% of that income would be eligible for assistance.
Rep. Jim Nash (R-Waconia) commented that the bill doesn't increase housing inventory. He's right. That is the crux of the problem. There simply isn't enough housing for the number of people who need it.
Howard agrees. However, he sees the proposed legislation as a bridge to help stabilize families until that housing is created.
Whether or not we agree with the cost or the approach, it's good to know lawmakers have realized the problem is a lack of assistance and inventory, not rent.