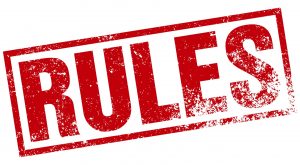 I had an open house over the weekend at a Minneapolis duplex. I was surprised to hear so many people ask about Minneapolis' rent control ordinance which, for the record, doesn't  exist.
Those conversations, combined with my experiences with two recent duplex listings in the suburbs, made me realize many would-be Minneapolis and St Paul duplex buyers are no longer interested in owning due to either the reality or promise of rent control.
The irony is, of course, suburbs have rules too. In fact, here are some recently enacted rules for suburban housing providers:
Brooklyn Center – Before a housing provider can file for an eviction, they must notify the tenant 30 days in advance of their intention to file. This is true for both non-payment of rent and a breach of lease eviction. The city also implemented a Just Cause Eviction Policy.
Eagan – Now requires rental properties to have a rental license.
Maple Grove – Has a moratorium on issuing new rental houses, townhouses, or twin homes that didn't already have a rental license through July of 2023.
Roseville – While the strictest interpretation of these new ordinances limits their application to properties with 5 or more units, it is probably a very good practice to adhere to the standards on smaller units as well. Here, the city enacted a 90-day tenant protection act, which requires housing providers to give tenants 90 days notice of their intention not to renew a lease, for example. Additionally, the city now requires new owners of larger buildings to notify tenants no later than 30 days after closing as to whether they intend to raise rent in the first 90 days, not renew leases, or ask tenants to be rescreened for residency.
Regardless of where you own rental property, it's important to know that rent control and housing affordability are topics of discussion in many communities across the state and the nation. It's important to pay attention to legislation and ordinances, current and proposed, regardless of where you live.