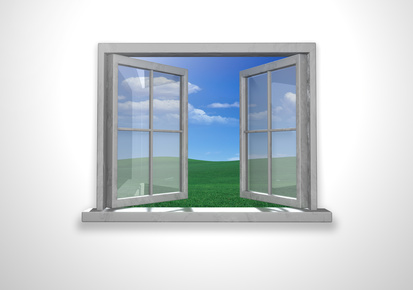 Even though being a Realtor is, in actuality, having a career in sales, I have to confess to being a terrible sales person. It must be a result of growing up in the Midwest. I just can't sell something I don't believe in.
Having said that, I have no reservations saying the window of opportunityis wide open for someone to purchase and owner occupy a Minneapolis duplex right now.
Don't believe me? Here are eight terrific reasons:
1. While they have been fluctuating in the last week, interest rates remain at or near 40 year lows. Just today, the interest rate for a 30-year fixed FHA loan is just 5 percent, while the interest on a conventional mortgage is 5.125 percent. People with a good credit score and just 3.5 percent to use as a down payment can still get a loan!
 2. Get this. Interest rates for investors on a duplex are terrible. An investor not only has to put a minimum of 20 percent down and have terrific credit, she has to pay 9.375 percent in interest. Oh, sure, if she pays 3.75 points at closing, that figure can be reduced to 5.625 percent. Or, if she makes a 25 percent down payment and pays 1.75 points at closing, she can get that same 5.625 percent interest rate.
The story for investors in triplexes and fourplexes is much the same. Put 25 percent down, pay 1.75 points at closing and get a 5.625 interest rate. Skip the points and pay 7.375 percent interest.
3. On Wednesday, the Senate passed a $15,000 or ten percent of the purchase price home buyer tax credit. If the House agrees to it and President Obama signs the stimulus package, this will be terrific news for anyone thinking of buying a home.
The credit applies to owner-occupied single family homes, duplexes, triplexes and fourplexes. Essentially, buy a property to live in, and get up to $7500 a year of a tax credit, over two years. And, if you'd like, you can use 2008's taxes as your first opportunity for the credit.
4. There is plenty of inventory on the market right now. While what's available isn't always the right fit for those in the market, it seems with a little bit of patience the right home does appear.
5. We are officially in the spring housing market; but with snow on the ground, your fellow buyers aren't aware of it.  Therefore, fewer people are looking. This in spite of the fact that if you wrote an offer today, odds are good it will be more than 50 degrees out on the day you move your things in to your new home.
6.  Prices on duplexes are almost artificially low. It is the first time in the seven years I've been licensed that I can recall being able to find countless duplexes that actually cash flow.
7. With the dearth of foreclosures, many people no longer have the good credit required to buy a house. Most will do all they can not to move in with family. Therefore, these former homeowners need a place to live. Ultimately, this will increase demand for rental housing, causing rent increases.
8.  Odds are the government isn't done addressing the housing crisis. There is talk of mortgage negotiations, the government creating a "bad bank" in which to hold foreclosed properties, thereby freeing the banks to be a bit more willing to lend money to consumers for new purchases… This will cause more people to "wait and see". By the time they act, everybody will. Again, this competition will only make prices rise.
The window is open. Remember, this is Minnesota. Sooner or later, somebody will slam it shut.