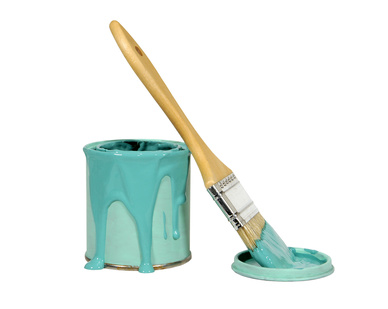 One of the challenges facing many duplex and single family home buyers in today's foreclosure-laden real estate market is that many of these properties havea significant amount of deferred maintenance.
And it's tempting, regardless of the type of property purchased, to "Pimp My Ride" with every conceivable improvement featured on HGTV or in the aisles of Home Depot.
Before you max out your credit cards, spend all of your $8000 first time home buyer tax credit or burn through your 203(k) construction loan, it's important to stop and think who you're improving the property for, and just what your return on those expenditures will be.
Just as improving a kitchen or adding landscaping increases the value of  a single family home, upgrades to duplexes do as well.  Before you start putting granite countertops in your rental units, however, it's important to ask yourself a couple of questions.
First, if your intention is to ultimately sell the property, think about who your eventual buyer might be. Is your property one that lends itself to an owner occupant? To answer this, simply ask yourself whether you would live there.
If so, then you should improve the property so that it is desirable to someone like you. In this case, granite counter tops, central air and lavish landscaping may be in order.
Next, determine who your prospective tenants might be. For example, will granite countertops make a difference in the amount of rent you can charge a college student? Do you trust that that same students or his friends won't destroy a $900 kitchen sink?
Conversely, if you're in an affluent neighborhood where tenants expect these types of amenities, then they may indeed be a wise investment.
Perhaps the most important question to ask, however, is how quickly will your improvements pay for themselves?
For example, if you remodel a bathroom, will you be able to charge $25 or even $50 more a month in rent? Divide that extra monthly revenue into the cost of the improvement to determine how many months or years it will take the upgrade to pay for itself.
Scott McGillivray of HGTV's show "Income Property" uses the rule of thumb that any remodel or improvement should fully pay for itself in two years or less. Of course, he's often gutting entire units.
Look at your property objectively.  If cash is tight, you may find there are other improvements you can make that have a much quicker return. And once those upgrades have paid for themselves, the additional revenue they caused will help pay for bigger projects like kitchen remodels.
It's always tempting to trick out a new property. But remember, this is income property. It's all about the numbers.