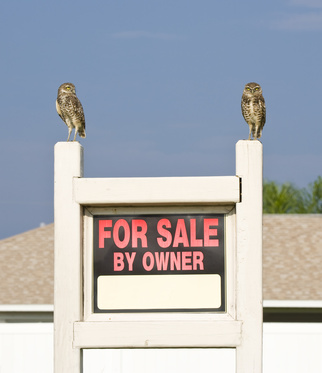 From time to time I have clients ask about purchasing a duplex that's For Sale By Owner (FSBO). 
This makes sense. After all, can't they save a lot of money?
Honestly?
No. In fact, it may even cost them money.
Most FSBO's want to save  the commission they would pay to the broker of an agent who represents a buyer. They would rather put that money in their pocket.
So, instead of a buyer getting professional advice and representation from a Realtor, he pays the equivalent of the commission to the seller, yet receive none of the benefits of the agent's counsel.
Let's say a duplex is listed on the Multiple Listing Service for $200,ooo. In order to be featured there, the listing agent's broker agrees to pay a portion of the sales price to the broker of the agent whose client buys the property.
While commissions vary, in the Twin Cities they seem to average about 2.7 percent. On a $200,000 duplex, this represents $5400 for the buyer's agent's company.
Won't the seller pass all that money he's saving on to the buyer? Probably not. After all, if he was willing to part with it wouldn't it have been wise to expose his property to a much larger pool of buyers on the MLS?
Not only does the buyer not realize this commission savings, but he now has to do all of the paperwork and find all the legal representation needed to successfully close on the property on his own.  And while there are many competent attorneys and title companies, most are not actively showing property and do not have a working knowledge of the duplex market and values.
So, many times, when a buyer chooses to work without the counsel of a Realtor, he's actually paying more money to get less advice on his side.
nd iIn Minnesota, and you're working with an agent, if you look at your Exclusive Right to Represent Buyer contract you'll see you're still obligated to pay your agent a commission even if you buy a FSBO.
But I'll let you in on a little secret. Most of the time, when an experienced Realtor talks with that seller, she discovers he is actually willing to pay a buyer's agent a commission. It's the listing costs he's trying to avoid.
Realtors can and likely will be willing to show you FSBO properties. If you see a sign on the street, write down the number and pass it along to your agent. It's likely she will not only be able to secure an appointment, but in the process, advise you as to the accuracy of the price as well.
After all, you want to save money too.