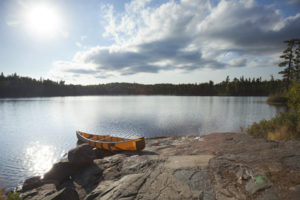 If you already own a home or live in your duplex, you may want to explore the possibility of buying a vacation home for your own enjoyment, and as an investment.
Why?
If you're purchasing an investment property in today's mortgage market, you'll be required to put 20 or 25 percent down.
But if you're purchasing a second home, such as a winter residence in a warmer climate or a cabin on a lake, you are only required to put 10 percent down. The property must be a single family residence. In other words, it can be a condo, townhouse or house. It cannot be  a duplex, triplex or apartment building.
Lenders are not asking you to live in your second home a minimum number of days or months in order to qualify for this loan. You may go for one weekend or for six months.
When you're not there, you can leave it vacant. Or, rent it out as AirBNB or VRBO.
In other words, you can have short term residents buy you a vacation property.
Want a cabin up north or a condo on the beach? Why not let someone else buy it for you?
All the principles of duplex investment apply to vacation rentals as well. You just need to know how to use them.