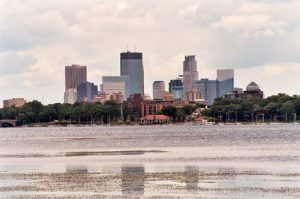 If you're a Minneapolis housing provider, chances are you've received or seen my ads for the weekly Zoom call with Minnesota Multi-Housing Association's Director of Government Affairs Marty McDonough. Perhaps you've even attended a session or two.
If so, then you know we learn about the latest proposed ordinances and legislation like rent control, Opportunity to Purchase, 24-hour notice and just cause eviction. Then as a group we discuss ways we can work together to find more productive ways forward.
In either case, we hope you can join us Tuesday, March 16 at 5 pm on Zoom. CLICK HERE to log in.
If you would like to catch up on meetings you've missed, here are recordings for previous sessions:
March 9, 2020 Recording.
During this session, McDonough shared the city of Minneapolis' proposed rent control path forward timeline, which may be accessed here Rent Control Process Timeline (4)
March 2, 2020 Recording
If there are materials you missed in a meeting that you would like to have, please feel free to reach out to me and I will get them posted either here or in the Facebook group Housing Providers for A Better Minneapolis.