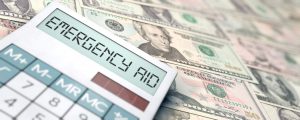 Approximately 75,000 tenants are currently behind on their rent payments in the state of Minnesota.
Thanks to the federal government, however, help is on the way.
Minnesota is set to receive approximately $375 million from the Emergency Rental Assistance Program Congress passed in December, and an additional $200 million through the American Rescue Plan President Biden signed earlier this month.
Of course, there is a lot of red tape to wade through before the money can be dispersed.  It is taking state and local governments time to figure out how best to distribute the money.
Priority will be given to households whose income is 50% or more below the area median income and who have family members who have been unemployed for 90 days or more. Households may receive 15 to 18 months of rental assistance. These funds may also be applied to past due rents as far back as March, 2020.
Landlords can also apply for help with their tenants help. All rent payments will be made payable directly to the landlords.
Minnesota Housing Commissioner Jennifer Ho says the hope is funds can start to be distributed by the end of the month.