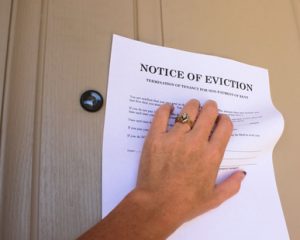 The last vestige of the pandemic-induced Minnesota eviction moratorium finally came to an end on June 1.
The ban, which had run 9 months past the end of the federal eviction moratorium, prevented housing providers from evicting a tenant for non-payment of rent if they had a pending application for emergency rental assistance.
As a result of the final phase-out of pandemic renter protections and the end of federal assistance, the number of evictions filed in the state in May tallied 1800; up about 20% from the same month in 2019. Many anticipate these numbers will increase in the weeks and months to come as landlords realize tenants will continue to be unable to pay rent.
Minnesota Housing, the state's housing agency, received and has distributed almost $450 million in federal money to help cover rent and utility bills.
The Minnesota state legislature ended its regular session in May. While there was one bill under consideration that would have earmarked $50 million to help increase home ownership and another that proposed spending $230 million in 2023 on, among other things, preserving affordable housing and providing rental assistance, the legislature failed to agree on either.
To date, there is no word on the legislature reconvening for a special session.